THE PROCESS
Throughout your search we are here with you every step of the way. We will:
Provide you with important information on real estate values, taxes, services, and amenities
Pre-screen the online properties you see, keeping your goals in mind so you are not wasting your time viewing homes that to not match all of your needs
Recommend the best homes for you to view
Make you fully aware of what your dollar will buy
Guide you through the viewing process, showing you features you may not have noticed and problems you may not have spotted
Advise you about your legal and financial options
Recommend expert help when needed, such as home inspection and trade services
VIEWING HOMES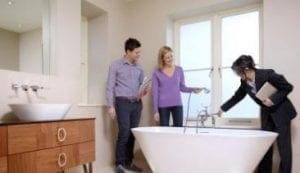 By the time our clients meet with us, they have often done their own research, drove around perspective neighbourhoods looking for "For Sale Signs", and perhaps visited a few open houses. The clients who contact my team have usually decided that the expertise of an experienced Realtor is required to make \ their real estate dreams come true. As an award winning realtor in Sarnia Lambton for more than 35 years, I can offer a number of strong guarantees: * You will purchase your house for the best possible price * You will get the house of your choice more often than not (not underbid) * The house will free of substantial hidden defect (Mario's experience /home inspection) * You will receive the best financing rates possible (if you are not happy with what your own bank offers you) * Your experience will be headache free * You will be confident throughout the buying process that you are not making any missteps Our clients keep coming back, as they value peace of mind and certainty. We know the business and we take very good care of clients.
Updated May 2017